Your Community Name*: The Triple K Mafia
Your RP Name*: Pepsi-Man
Your SteamID*: STEAM_0:0:40872740
Picture of your logo*: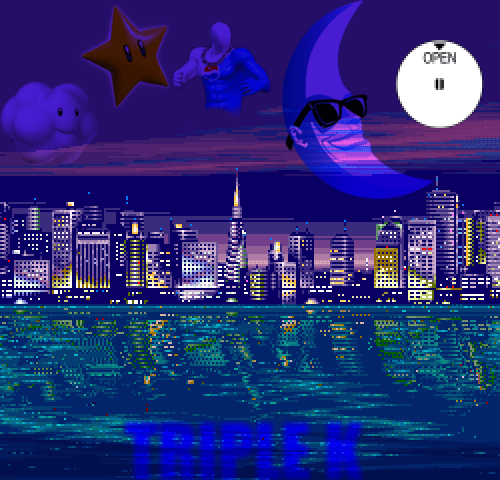 Color of your community: That kind of Cranbury color in the clouds mixed with the blue
Date your community was founded*: Dec 25, 2015
Members in your community*:  Star Man, Cloud Man, Pepsi-Man, Moon Man
General wealth of your community (Wealthy, average, poor): Ballin'
General influence you think you have:  Every single nigger is hunted into cowardice by our immortal figures.  We are very important.
Sum up the goal of your community*: The goal of the community is to keep the wasteland safe from everything but the pure taste of Pepsi-Cola and wholesome white men and women.  Our eternal vigilance is all that protects the wastes from minorities.
General Description of your community*:  Star Man is our general asshole.  He handles Post Apocalyptic media and rabble from nigger and minority sympathizers.  Cloud Man loves burning jews, as well as puffing trees and not loving police.  He also rocks his khakis with a cuff and a crease.  Pepsi-Man, a fun loving muscle man capable of running insane speed and hurling heavy objects with great force, protects us from the evils of Cokedowner and Burger King.  Moon Man is the fearless leader.  Equipped with weaponry of all sorts, he slays niggers and other minorities with ease.  A ruthless killer, he guns down any and all non-whites glibly.  In his spare time, he performs on a cloud playing piano at white children's birthday parties.
Origin Story of your community: Long ago, the KKK existed as the ever lasting defense and lobbier against niggers and others gaining rights.  Part of their sick and twisted methods, they interbred to create super soldiers capable of defeating any and all niggers.  Born in test tubes and harbored by sometimes the President of the times himself, these soldiers grew slowly.  After hundreds of years, these mad men were released into an even more unforgiving world than ever before.  In a world where niggers were allowed to rape and pillage even MORE freely (yes, it's possible!), these 4 heroes aren't what the wasteland deserve.  They are what the wasteland needs.